Where They May Gather Together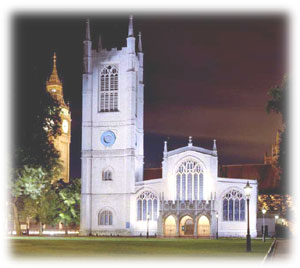 St. Margaret's Church - Westminster Abbey
It was a hard job choosing the seven spites, represnted on this site, we had to pass over so many wonderful churches and cathedrals, so what we decided to do is to provide you with a list of these churches and cathedrals, so you can visit their websites. There's alot to choose from, from right across England, and with the odd journey into Wales, we couldn't possibly miss St Davids in Pembrokeshire, it is a glorious structure.
Please enjoy your visits to these wonderful websites, and if you're the area of any of these places, pay them a visit and see the really thing.... I know we will.
God Bless, and keep you all, till we meet again or until we meet for the first time......